You are here
Back to top
Tea: History, Terroirs, Varieties (Paperback)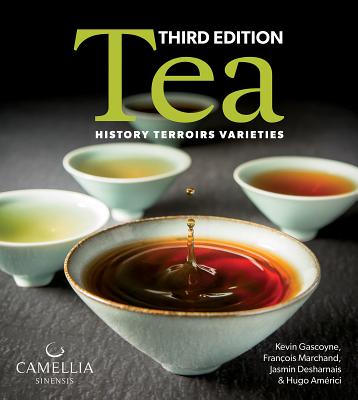 $24.95

Usually Ships in 1-5 Days
Description
---
An updated edition of the World's Best Tea Book acclaimed by the 2014 World Tea Awards.
This widely praised bestseller has been updated to incorporate the changing tastes of tea drinkers, developments in production, the impact of climate change, and an expanded and more highly developed tea market. This third edition improves Tea with this revised and extended content plus new photographs.
TeaTime Magazine called Tea the reference work we've been waiting for, noting its value to students.
Library Journal praised Tea as a definitive guide to tea (that) will appeal to die-hard tea enthusiasts.
Tea House Times found Tea impressive, well researched, and complete.
Tea takes readers on an escorted tour of the world's tea-growing countries -- China, Japan, Taiwan, India, Sri Lanka, Nepal, Vietnam and East Africa -- where they will discover how, like a fine wine, it is terroir (soil and climate) that gives a tea its unique characteristics.
The authors own the popular Camellia Sinensis Tea House in Montreal which imports teas directly from producers in these countries. Each author focuses on specific tea regions where they travel every year to work with growers and producers, discover new teas and keep abreast of developments that might, for example, remove a tea from the tea house's menu.
The book covers black, green, white, yellow, oolong, pu'er, perfumed, aromatic and smoked teas and includes:
An overview of the history of tea
Tea families, varieties, cultivars and grades
How tea is grown, harvested and processed
The tea trade worldwide
Profile interviews with tea industry personalities.
Special features that loyal tea drinkers will especially enjoy are:
Local tastes and methods of preparing tea (e.g. macha)
Tasting notes and infusion accessories
Teapot recommendations
Caffeine, antioxidant and biochemical properties of 35 teas
15 gourmet recipes using tea
A directory of 42 select teas.