You are here
Back to top
Civilization and Its Discontents (Complete Psychological Works of Sigmund Freud) (Hardcover)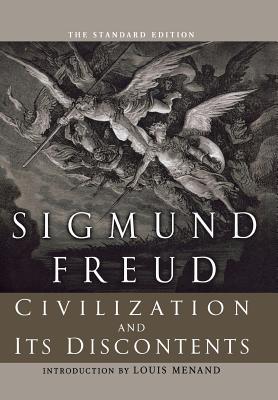 $45.00

Usually Ships in 1-5 Days
Description
---
For the 75th anniversary, a new edition of the seminal work with an introduction by Pulitzer Prize-winning author Louis Menand.
Civilization and Its Discontents
may be Sigmund Freud's best-known work. Originally published in 1930, it seeks to answer ultimate questions: What influences led to the creation of civilization? How did it come to be? What determines its course? In this seminal volume of twentieth-century thought, Freud elucidates the contest between aggression, indeed the death drive, and its adversary eros. He speaks to issues of human creativity and fulfillment, the place of beauty in culture, and the effects of repression.
Louis Menand, author of the Pulitzer Prize-winning
The Metaphysical Club
, contributor to
The New Yorker,
and professor of English at Harvard University, reflects on the importance of this work in intellectual thought and why it has become such a landmark book for the history of ideas.
Not available in hardcover for decades, this beautifully rendered anniversary edition will be a welcome addition to readers' shelves.
About the Author
---
Sigmund Freud (1856-1939) is one of the twentieth century's greatest minds and the founder of the psychoanalytic school of psychology. His many works include The Ego and the Id; An Outline of Psycho-Analysis; Inhibitions; Symptoms and Anxiety; New Introductory Lectures on Psycho-Analysis; Civilization and Its Discontent, and others.

Louis Menand, professor of English at Harvard University, is the author of The Metaphysical Club, which won the 2002 Pulitzer Prize in History. A longtime staff writer for The New Yorker, he lives in Cambridge, Massachusetts.

Peter Gay (1923—2015) was the author of more than twenty-five books, including the National Book Award winner The Enlightenment, the best-selling Weimar Culture, and the widely translated Freud: A Life for Our Time.