You are here
Back to top
Chair Yoga for Seniors: Stretches for Pain Relief and Joint Health That Improve Seniors' Flexibility to Help Prevent Falls and Improve Quality (Paperback)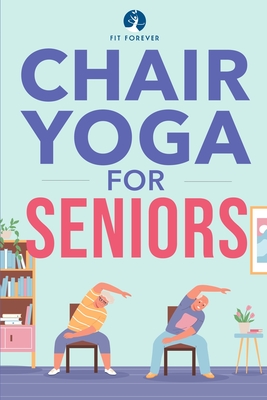 $19.99

Usually Ships in 1-5 Days
Description
---
Do you wish you could take years off the way you feel with a simple approach to home exercise?
Are you searching for new ways to get active, get fit and have fun all at the same time?
When you want to make the most of your golden years, it's all about staying active in body and mind. And when it comes to your body, yoga is a low-impact, safe and gentle way to get active while also having fun. Ideal when you want to give yourself a new lease of life and a boost of energy.
The problem is finding a way to do it, but...
...you CAN achieve your goals when you listen to the wisdom of a single little guide.
"CHAIR YOGA FOR SENIORS" is for anyone who wants to rediscover their youth, improve balance and flexibility and relieve stress in a truly harmonious way.
Inside CHAIR YOGA FOR SENIORS you're going to learn:
How to get started with chair yoga so you can pose the safe way
Understanding the mental and physical benefits of your new routine
The art of balanced breathing: how to do it and why it matters to your health
How you can introduce meditation into your everyday life today
Basic poses that will allow you to get active and get started right now
Intermediate poses that build on your foundation and elevate your wellness
Advanced poses that give you something to aspire to so you keep growing
A new source of information, motivation and support
And a whole host of other life-changing resources
Combine all of these life-changing elements and you'll see that when it's time to give your body a break, chair yoga is the natural choice. Perfect when you want to set yourself free to be anyone you want to be.
Like the way that sounds and want to try it for yourself?
Head back to the top of this page my friend
Once you get there you'll find a copy of the book ready and waiting for you, all so you can get started without delay.
Now that you know what to do, it's over to you to make it happen in your own signature way.
I know you can do this