You are here
Back to top
Media Persian [With MP3] (Essential Middle Eastern Vocabularies) (Paperback)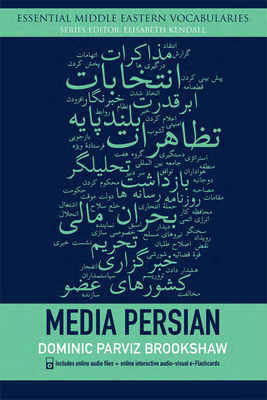 $17.80
Email or call for price.
Description
---
Essential Middle Eastern VocabulariesSeries Editor Elisabeth KendallEssential Middle Eastern Vocabularies give you up-to-date expressions, jargon and new coinages to express modern concepts across broad areas of interest such as the media, the internet, law and business. Key Features: * Terms grouped in thematic sections* Easy-to-learn lists to test translation* Links to online audio files to help you check your pronunciation* Interactive online audio-visual e-Flashcards* IndexMedia PersianDominic Parviz BrookshawWhat is the Persian term for 'climate change'? How would you say 'detention centre'? Could you recognise the phrase 'The World Cup'? Or 'information technology'?This short, accessible vocabulary gives you ready-made lists of key terms in media Persian for translating both from and into Persian. It is divided into 13 key areas: GeneralPolitics and GovernmentElectionsConflict and SecurityLaw and OrderHuman RightsEconomicsTrade and IndustryScience and TechnologyEnergyEnvironmentAid and DevelopmentCulture and Spo.
About the Author
---
Dominic Parviz Brookshaw is Associate Professor of Persian Literature at the University of Oxford. He is author of The Routledge Intermediate Persian Course: Farsi Shirin Ast, Book Two (with Pouneh Shabani Jadidi; 2012).