You are here
Back to top
Women in White: The Haunting of Northeast Florida (Paperback)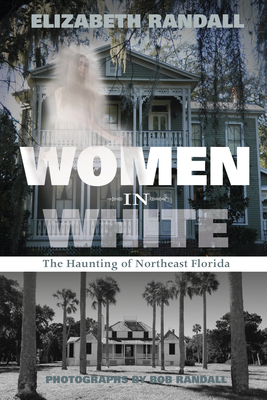 $16.99
Email or call for price.
Description
---
Read 29 tales from 4 northeastern Florida counties that are dominated by the wispy trails of strange female spirits known as ghostly "Women in White." They stand and stare, float, appear in mirrors, and can be seen in many varied locations. These apparitions guard the many secrets in northeast Florida...secrets told in the coded language of ghost lore. Who is the wet spirit woman at Princess Place Preserve? Is a Woman in White still looking for someone to haunt at the Old Clay County jail? Who is the woman wringing her hands at Old St. Luke's Hospital? What apparition haunts the Casa Marina Hotel by running the halls at night? Who is the ghostly woman walking back and forth on the second floor of the Homestead Restaurant? To see such a spirit, one only need look beneath the surface of northeast Florida's beauty...or turn the pages of this tome.
About the Author
---
Elizabeth and Bob Randall spent a year on the northeast coast of Florida collecting paranormal folklore, researching haunted sites, and photographing evidence relating to the "Women in White." Liz is a widely published freelance writer and Bob is a published freelance photographer.