You are here
Back to top
Train Like a Fighter: Get MMA Fit Without Taking a Hit (Paperback)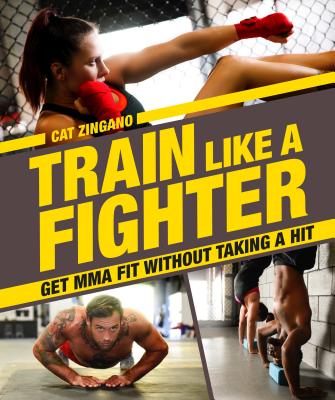 $19.95
Email or call for price.
Description
---
Sculpt your body like an MMA pro!

You love watching your favorite MMA fighters compete and you'd love to get ripped like them—but without having to actually fight anyone. The good news is you don't have to become a fighter to look like one!

In Train Like a Fighter, professional mixed martial artist and UFC legend Cat Zingano offers step-by-step instructions for 60 exercises she uses to get in fighting shape—exercises focused on strengthening your upper body, core, and lower body, as well as full-body training movements.

Cat also gives you training programs filled with intense routines built from these exercises—all geared toward helping you reach your fitness and physique goals. At no point in following these programs will you have to take a punch, but once you've completed them, you'll definitely look like you can throw one! 

This book's features include:
  *  The physical, mental, and emotional benefits to training like an MMA fighter
  *  Proper techniques, starting stances, and common moves, such as jabs, uppercuts, and kicks
  *  The right kinds of gear and equipment to use for training
  *  Exercises for warming up and cooling down for exercises, routines, and programs
  *  Cat Zingano's personal training diet as well as other diet tips
About the Author
---
Cat Zingano is an mixed martial arts (MMA) fighter who competed in the bantamweight division in the Ultimate Fighting Championship (UFC). She's currently a competitor in Bellator MMA. During her time in the UFC, she notched wins against two UFC bantamweight champions: Miesha Tate and Amanda Nunez. Cat also became the first mother to complete in the UFC. She lives in the San Diego area with her son.