You are here
Back to top
Pilates for Runners: Everything you need to start using Pilates to improve your running – get stronger, more flexible, avoid injury and improve your performance (Paperback)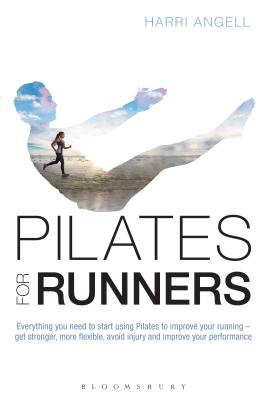 Description
---
An easy-to-use resource to improve your running with Pilates.

Pilates for Runners is a valuable resource filled with mat Pilates exercises designed for runners of all abilities. The clear and accessible exercises will help you as a runner develop core strength, flexibility, improved balance, coordination and good posture. All of these are important elements for a life of injury-free running and optimal performance. Alongside the exercises find expert advice and motivational interviews with real runners who testify to the transformative power of Pilates.

Many people who run are highly competitive and hungry for any edge over others. That's where this book comes in--it offers them a way of remaining injury free and becoming stronger than their opponents. Not everyone wants to attend a class or can make the time to get to one. This runner-friendly book will save you time and money on injury specialists--an immediately accessible reference for time-poor runners.

The Pilates exercises feature photographs of real runners of all ages with accompanying, simply written instructions and adaptations. Another feature will be the motivational interviews with real runners who have benefited from practicing Pilates.
About the Author
---
Harri Angell is an experienced Mat Pilates Instructor, Personal Trainer, Leader in running fitness and is a member of The Register of Exercise Professionals (REPS). She leads many running groups and is a keen long distance runner, having run seven marathons, one ultramarathon and many half-marathons. Both Harriet and her running group have featured in Women's Running and Running Fitness Magazines. She has produced a DVD called 'Real Pilates for Real People' and written for Running Fitness Magazine. www.runwithharri.co.uk & www.pilatesandrunning.
Praise For…
---
"Are you struggling with a running injury or wanting to strengthen your stride? Harri Angell, has created a manual to help build and rehabilitate a runner's body. Thanks to its strengthening powers, Pilates is the perfect running partner." - Health & Fitness