You are here
Back to top
Birds of Cuba: A Photographic Guide (Paperback)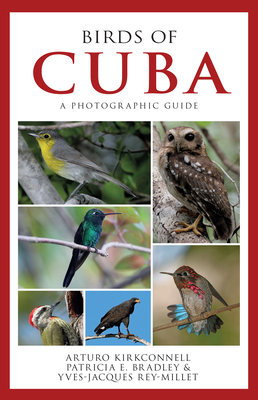 $32.95

Usually Ships in 1-5 Days
Description
---
- The first photographic field guide for the birds of Cuba
- Includes all 378 recorded species
- Updated status and distribution taxonomy
Cuba is home to a diverse avifauna, rich with endemic species. The island is also home to a range of regional scarcities and acts as an important stopping point for migrants as they cross the Caribbean.
This comprehensive photographic guide provides full coverage of every species on the Cuban list. The images have been carefully selected to show key features, while the concise text is designed to aid field identification, providing essential information on aging and sexing, voice, similar species, habitat, and behavior. Each species account includes a map showing distribution on the island and is accompanied by notes on world range and status in Cuba.
Packed with spectacular images, this book is the definitive guide to the avifauna of Cuba and an essential companion for any bird-watcher or naturalist visiting this beautiful and bird-rich island.
About the Author
---
Arturo Kirkconnell is the curator of birds in Havana and the coauthor of a previous guide to the birds of Cuba. Patricia Bradley is an ornithologist who has lived and worked on the Cayman Islands for more than forty years. She is the author of several books on the birds of the Cayman Islands. Yves-Jacques Rey-Millet was a photographer who specialized in the birds of the Caribbean. His superb photography has appeared in many books, including A Photographic Guide to the Birds of Jamaica, which he coauthored.