You are here
Back to top
A Traveller's History of the Caribbean (Interlink Traveller's Histories) (Paperback)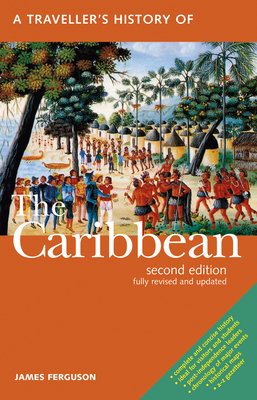 $14.95
Email or call for price.
Description
---
A concise and authoritative history of the entire region covering the large islands such as Cuba, Jamaica, Haiti, the Dominican Republic, Puerto Rico, Trinidad and Tobago, the Bahamas to the smaller islands in the The Netherlands Antilles, The Islands of the Eastern Caribbean and the French and British dependencies. The Caribbean, a region of spectacular natural beauty, has a turbulent history of colonialism, slavery and resistance in which people from all continents have played their part. Tracing the islands' path from slavery to revolution and independence, A Traveller's History of the Caribbean looks at the history of nations as different as Cuba, Jamaica and Haiti, explaining their diversity and their common experiences. It reveals a region in which a tumultuous past has created a culturally vibrant and intriguing present.
About the Author
---
James Ferguson is the author of Eastern Caribbean in Focus and Focus and World class: An Illustrated History of Caribbean Football.
Praise For…
---
"Exceptional...a necessity for the tourist whose tastes are broader than pink sands...an excellent portrait of the Caribbean."

"The author, James Ferguson, has his research antennae finely tuned to the politics of Latin America and the Caribbean and his book will provide a valuable reference tool for students as well as travellers...the sweep of early Caribbean history is given a sustained and detailed examination, unexpected in a slim volume meant only to edify the traveller. Indeed the whole book is a work of considerable scholarship..."