You are here
Back to top
Ultimate Guide to Yoga (Paperback)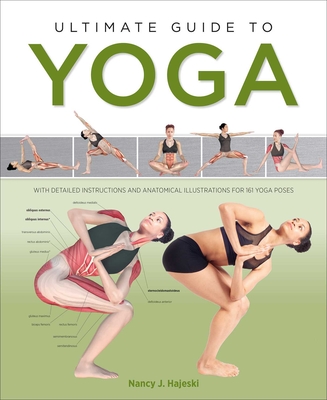 $24.99

Usually Ships in 1-5 Days
Description
---
Beginners and advanced yoga practitioners will find inspiration in this ultimate guide!

Yoga is an ancient practice that seeks to restore harmony and balance to the mind, body, and spirit. Developed in India 5,000 years ago, yoga is derived from a Sanskrit word that means "union with your higher consciousness." Ultimate Guide to Yoga is a comprehensive text that offers numerous ways to get into and stay with yoga. It also provides you with everything you need to get started with your yoga practice without leaving the comfort of your own home. Fresh, stylish, and intensely usable, this is a beautifully illustrated handbook for the real world that explores the foundation of good yoga practice for beginner and experienced yogis alike. Featuring full-color photos, Ultimate Guide to Yoga also includes effective posture and breathing exercises to help alleviate more than 50 common ailments—from back pain to women's health problems, allergies to insomnia. Gain a whole new awareness of your body and increase your health and performance!
 
About the Author
---
Author Nancy J. Hajeski has been a birder for decades—her passion has resulted in her traveling to remote areas to look for specific species, such as raptors or wading birds; birding at wildlife sanctuaries in Florida, New Jersey, and New York; attending birding seminars, workshops, and talks at birdwatcher meetings and garden clubs; and becoming a member of the National Audubon Society. She has produced young adult nonfiction for Hammond as well as writing Ali: The Official Portrait of the Greatest of all Time and The Beatles: Here, There and Everywhere for Thunder Bay. She recently finished Complete Guide to Herbs and Spices for National Geographic. As Nancy Butler, she is the  RITA-winning author of twelve Signet Regency romances, and her graphic novel adaptation of Pride and Prejudice for Marvel spent thirteen weeks on the New York Times bestseller list. She currently lives beside a Catskill trout stream where bald eagles and mergansers are regular visitors.