You are here
Back to top
Sombrio (Paperback)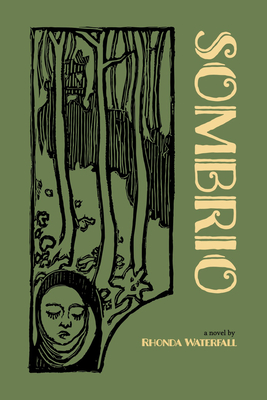 $22.00
Email or call for price.
Description
---
Vulnerable and hallucinatory, Rhonda Waterfall writes an alarming and vivid West Coast novel. Set in the rainforest on the outer coast of Vancouver Island, Sombrio takes us into the dark heart of lost childhoods. Three men - an artist, his apprentice and an ex-bank robber turned poet - seek refuge in an abandoned squatters shack. As windstorm descends upon the men, their thin hold on reality begins to unravel and fray. Each man must grapple with his past and with his desire for fame or infamy along with what their disastrous choices have wrought for their children. This is a tale of madness, art, love, addiction and paternal responsibility. And how men lauded as geniuses crush their daughters.
About the Author
---
Rhonda Waterfall studied Sales and Marketing at the Sauder School of Business at the University of British Columbia and Creative Writing at The Writer's Studio at Simon Fraser University where she was mentored by Stephen Osborne. For many years she worked in ad agencies directing print production and managing creatives and the creative process. For a time she lived in Zimbabwe and worked for the Zimbabwe Book Development Council where she was involved in creating a Zimbabwean Book Skills Directory and event planning for the Zimbabwe International Book Fair. She has had fiction and non-fiction published in several literary journals along with a novel, The Strait of Anian, published by Now or Never Publishing and a short story collection, The Only Thing I Have, published by Arsenal Pulp Press. She was born in what is now the ghost town of Ocean Falls on the west coast of Canada and currently lives in Toronto.