You are here
Back to top
The Ultimate Bullworker Power Rep Range Workouts Book Two (Paperback)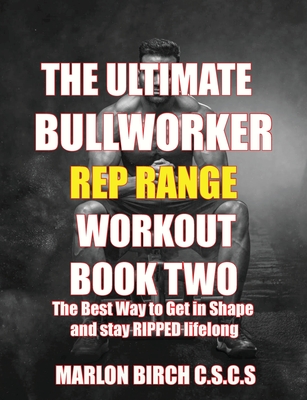 $42.00

Usually Ships in 1-5 Days
Description
---
The Bullworker is Your Barbell to powerful muscles, today the trainee will have no excuse not to get into the best shape of their life--with just 17 exercise phases all in the convenience of your own home.

Transformation expert Marlon Birch, CSCS, whom Bullworker dubs the strongest and fittest man to build his body without the use of weights and machines. Has created an efficient, body-transformation master-plan based on the most effective strength producing unit in the world. You will be amazed with these scientifically devised programs that will build a powerful, symmetrical, and well proportional physique.
Using the power of Isotonic and Isometrics, time under tension, and rep speed, you will transform your body and increase your strength in record-breaking time. Develop ripped abs, a powerful chest, tireless powerful legs, in as little as 20-30 minutes without stressing the joints and tendons.