You are here
Back to top
Korean Made Easy Level 1: An Easy Step-By-Step Approach To Learn Korean for Beginners (Textbook + Workbook Included) (Paperback)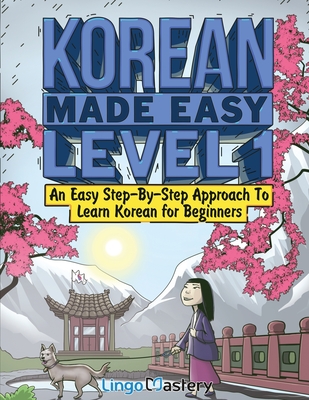 $14.90

Usually Ships in 1-5 Days
Description
---
Learning to read, speak and write Korean like a native?
Your journey begins here.
With the growing phenomenon of Korean films, series and K-pop taking over our everyday lives through the entertainment industry, it's no surprise that students are increasingly looking to learn Korean. But that's not all - Korea is also a fantastic destination for professional reasons and tourism, and you may soon decide to call it home.
Thankfully, the Korean alphabet is designed so systematically that it can be learned effortlessly and in a short time, especially with the amount of sounds and words that it has in common with English. This is why we have created
Korean Made Easy Level 1.How the first level of the Korean Made Easy Workbook series works:
● Covering sections from the basics of Hangul (the Korean alphabet system) up to the level of basic conversations equivalent to CEFR A1, you will power through the basic level of the Korean language and be well on your way to mastering it ● Make specialized improvements to your language abilities with our tools that grow your proficiency in the five aspects of the language - Vocabulary, Listening, Speaking, Reading and Writing.● Find countless practice and explanations, with many of them serving you to address common mistakes among English speakers.● Finally, a ton of beautiful, high-quality images have been added to keep things accessible and, entertaining for all age groups
Start learning Korean with the first level of our Korean Made Easy workbook series - you'll be talking and writing like a native in no time
Pick up your copy of Korean Made Easy Level 1 - An Easy Step-By-Step Approach To Learn Korean for Beginners (Textbook + Workbook Included) and level up your Korean language learning and speaking skills right now