You are here
Back to top
Polish for Beginners: A Comprehensive Guide for Learning the Polish Language Fast (Hardcover)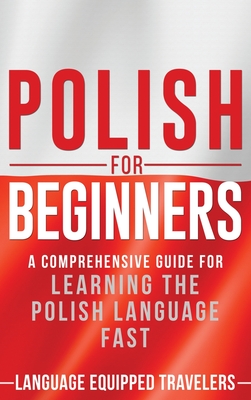 $29.99

Usually Ships in 1-5 Days
Description
---
If you want to learn the Polish language without any previous knowledge, then keep reading...
Wanting to learn the Polish language, but don't know how - or where - to start?
If so, you've come to the right place.
This book will give you an excellent introduction to the Polish language, and by starting with the very basics, the book will increase your knowledge step-by-step.
The exercises provide you with a lot of practice in both writing and talking; many useful words and phrases are included for reference during your learning, and for a long time after.
Many real-life conversations and situations included in this book make it your perfect companion on your learning journey.
Here's just a fraction of what you'll learn:
The basics, such as the Polish alphabet, numbers, and days of the week.
Many useful verbs, and examples of how they are used in sentences.
The grammar rules that apply to nouns and verbs.
Basic Polish phrases to be used in conversations.
Useful phrases at the hotel, in restaurants, or shops.
Many, many different words for daily use.
And much more
So, what are you waiting for? Grab this book now, and start learning Polish today