You are here
Back to top
Aerobic and Circuit Training's Effect on Adolescent Kabaddi Players (Paperback)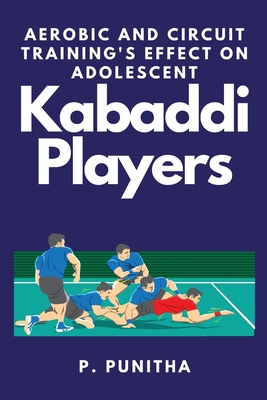 $31.99

Usually Ships in 1-5 Days
Description
---
A thorough investigation of the impact of aerobic and circuit training on the physical fitness and performance of adolescent kabaddi players is presented in "Aerobic and Circuit Training's Influence on Adolescent Kabaddi Players" by P. Punitha. This book takes a scientific approach to explaining how the body changes in response to various types of training and how these changes impact an athlete's overall performance.
The book provides a thorough analysis of the study's findings, including information on how various physical characteristics including body mass index, body fat percentage, and cardiovascular fitness were impacted by the training methods. The author also explores how training affects athletes psychologically, including mood and motivation changes.
The significance of a well-rounded exercise programme that incorporates both aerobic and circuit training is one of the book's main lessons. The study's findings demonstrate that combining these two forms of training can result in appreciable enhancements in both general physical fitness and performance. Everyone interested in learning more about the science behind sports training and performance, including coaches, trainers, and researchers in the field of sports science, will find this book to be of great interest.
The article "Aerobic and Circuit Training's Impact on Adolescent Kabaddi Players" is a useful tool for anyone trying to learn more about the physiological and psychological effects of various training methods on young athletes.