You are here
Back to top
Picturing the Islamicate World: The Story of Al-Iṣṭakhrī's Book of Routes and Realms (Handbook of Oriental Studies: Section 1; The Near and Middle East #146) (Hardcover)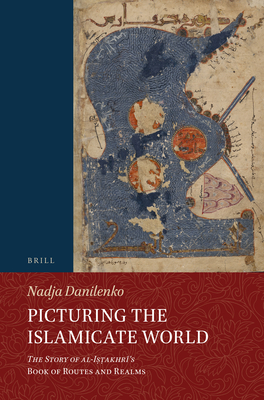 $161.70
Email or call for price.
Description
---
In Picturing the Islamicate World, Nadja Danilenko explores the message of the first preserved maps from the Islamicate world. Safeguarded in al-Iṣṭakhrī's Book of Routes and Realms (10th century C.E.), the world map and twenty regional maps complement the text to a reference book of the territories under Muslim rule. Rather than shaping the Islamicate world according to political or religious concerns, al-Iṣṭakhrī chose a timeless design intended to outlast upheavals.
Considering the treatise was transmitted for almost a millennium, al-Iṣṭakhrī's strategy seems to have paid off.
By investigating the Persian and Ottoman translations and all extant manuscripts, Nadja Danilenko unravels the manuscript tradition of al-Iṣṭakhrī's work, revealing who took an interest in it and why.