You are here
Back to top
The Diary of a Young Girl (Paperback)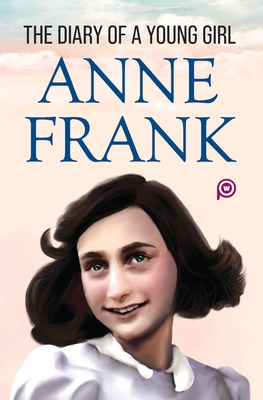 $15.39

Usually Ships in 1-5 Days
Description
---
First published in June 1947, 'The Diary of a Young Girl' is a classic of war literature and among the most powerful accounts of the Nazi occupation written by Anne Frank, a German girl and Jewish victim of the Holocaust. Anne is renowned for keeping a diary of her experiences. The story of Anne Frank is among the most well-known of the six million Jews who died in the Holocaust. Her diary is the first encounter many people have with the history of Nazi Germany's attempt to murder all the Jews of Europe during World War II.
The book chronicles the life of Anne Frank, a thirteen-year-old girl fleeing her home in Amsterdam to go into hiding. Anne reveals the relationships between eight people living under tragic conditions-facing hunger, the threat of discovery, and the worst horrors the modern world had seen. It relates how Anne, her family, and their friends hid in secret rooms-'the Annex'-in an Amsterdam warehouse for 25 months.
In these pages, she grows up to be a young woman and a wise observer of human nature. She shares an exceptional bond with her diary, which holds a detailed account of Anne's close relationship with her father, the lack of daughterly love for her mother, affection for her sister's intelligence, and closeness with her friend Peter. Anne Frank's account presents a captivating self-portrait of a sensitive and high-spirited young woman who turns thoughtful and learns of the many terrors of the world.
Other International Bestsellers from this Publish:
Animal Farm by George Orwell, ISBN: 9789354993381
The Little Prince by Antoine De Saint-Exup ry, ISBN: 9789354990519
The Richest Man in Babylon by George S Clason, ISBN: 9789354990717
The Power of Your Subconscious Mind by Joseph Murphy, ISBN: 9789354990557
The Art of War by Sun Tzu, ISBN: 9789354990342
Relativity by Albert Einstein, ISBN: 9789354990144
Siddhartha by Hermann Hesse, ISBN: 9789354990267