You are here
Back to top
The Ultimate Guide To The Bahamas: A Comprehensive Guide To Exploring The Islands Of Songs (Paperback)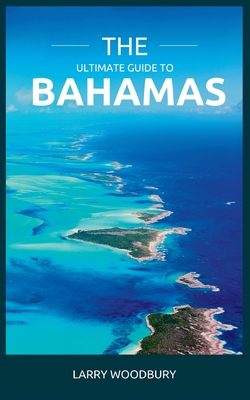 $13.99

Usually Ships in 1-5 Days
Description
---
Are you trying to find Bahamas attractions that you shouldn't miss? Are you eager to experience all that the country has to offer?
Each and every one of us has a deep-seated yearning to travel to the Bahamas at least once in our lifetime. Without visiting a historic country, no travel around the globe is complete Around every corner, there is a ton to do. In addition, because I have had such a happy time in the Bahamas, I am very eager to write and suggest a travel guide about it. The country has played host to several notable historical occurrences in the past. I want other tourists to enjoy their time in the Bahamas as much as I did
What can you expect to find in this compact travel guide?
The Bahamas is visited for a variety of reasons, from its renowned landmarks to its intriguing undiscovered gems.
My goal is to assist you in choosing the best season for a unique trip to the Bahamas based on its seasons. I will also examine the specific benefits and difficulties that each season presents.
History of Bahamas
The top attractions in the Bahamas
I want to share with you one of the Bahamas most popular tourist scams, along with advice on how to avoid falling victim to it.
The Best Accommodations in the Bahamas
The transportation system in the Bahamas
General Information
The Bahamas top attractions are gathered in this book, which is a pocket-sized guide. I conducted the research so that you might choose one of the outcomes and make a lasting impression on yourself. This book contains everything you need to know about this intriguing region, including a variety of charming locales, delectable foods, and interesting activities that you can take part in. Whether you want to travel there or not, it is time to start studying more about the country.
So put this helpful manual in your luggage and get ready for an unforgettable journey in one of the most stunning countries on earth